Earlier this year we visited France, and one of the places we discovered was a delightful little English teashop called 'CupCakes'. I wanted to tell you all about it when
I blogged earlier
, but for some reason the pictures I took weren't really up to standard. However, by a rather circuitous route I have just been
sent this link,
and lo and behold - this is the very place that I wanted to tell you about.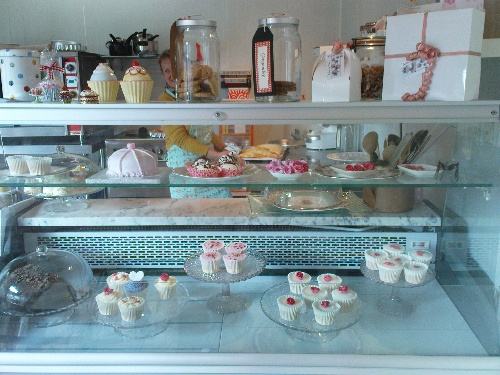 We didn't succumb to a cupcake when we visited.... but rather a slice of delicious almond and fig tart.

So, if you are ever in that part of France you know where to go for a little piece of England, but what if you are too far away to indulge? How about a delicious cupcake that you can enjoy just about anywhere and at any time - and that is totally fat free?

Aren't these a delight
? They are all available from an Etsy shop called
britishcreamtea
. There are other goodies there too, including a Cornish Pasty, and frankly it looks far tastier than any I've seen in a real food shop!